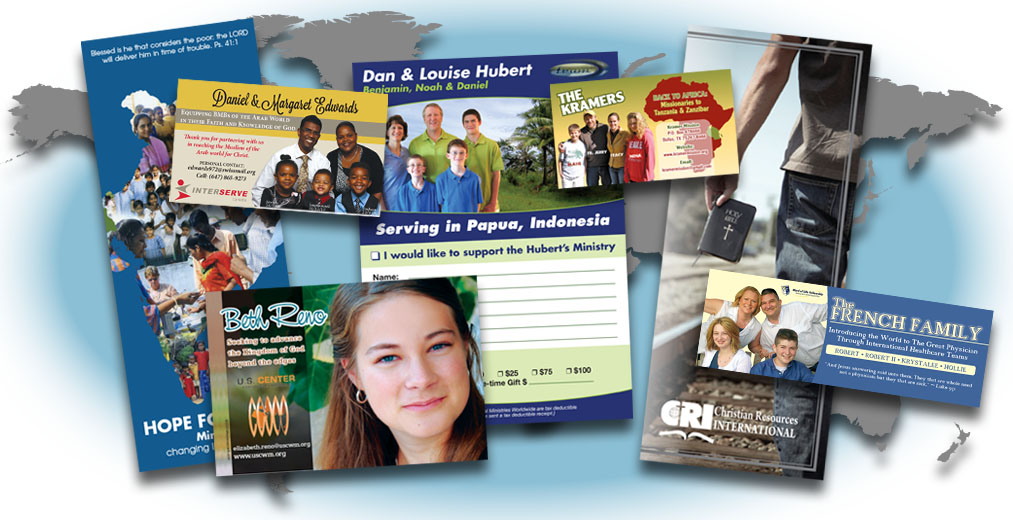 Professional Promotional Materials for Your Ministry
MissionaryCards.com is here to help you raise support effectively with professional fundraising materials.
For over 15 years, we have been assisting missionaries all over the world with prayer cards, magnets, mailing materials and displays.
The founder of our company, Chris Landis, is a former missionary himself, and understands that making a good presentation is the start to effective support raising,
All products are designed by professional graphic designers.
We don't use templates, so you will never have a generic looking presentation. Plus, all design work is included in the cost of the card.
There are no hidden costs or layout changes! Our products are professionally designed, printed quickly, and effective at helping you raise your support.
Get Quick Answers to Your Questions
Find answers to commonly asked questions on the FAQ page.
If you need any additional information, just call the number below or send us an email. We are happy to talk to you!
Contact MissionaryCards.com